Spay and Neuter Saves Lives
The most important way to prevent overpopulation, which leads to so many cats and dogs suffering and dying, is to spay and neuter them. Sterilizations can prevent thousands of animals from being born unwanted, only to struggle to live on the streets, be abused or neglected, or end up languishing in shelters.
According to PETA – Just one unaltered female dog and her offspring can produce 67,000 puppies in only six years, while just one female cat and her offspring can produce 370,000 kittens!
Phnom Penh Animal Welfare Society (PPAWS)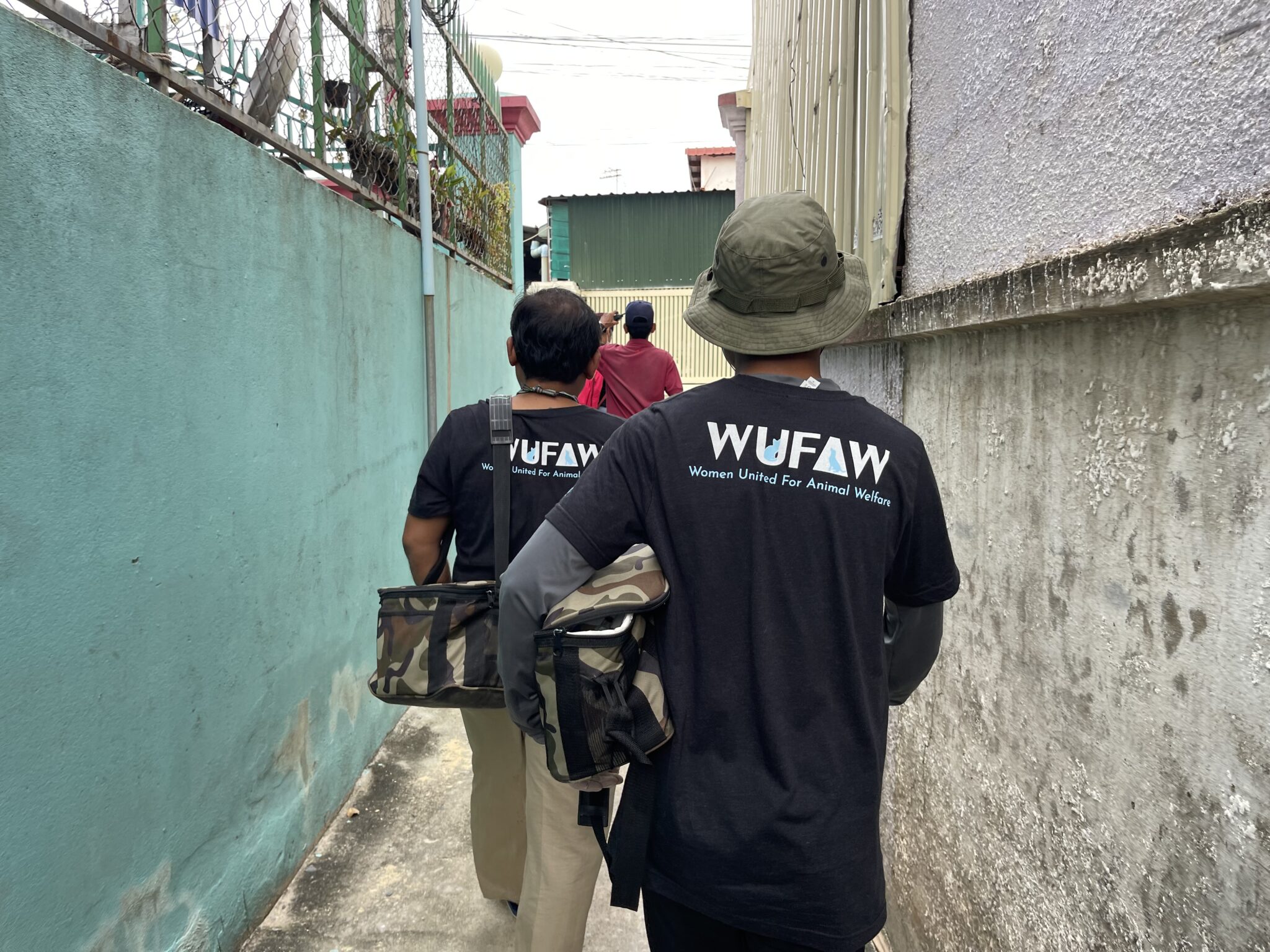 WUFAW currently sponsors PPAWS's outreach program in Cambodia. Over 4-5 days, free sterilizations, vaccinations, and other medical treatments or surgeries are provided for pets and strays across different provinces every month.
Voice of Animal-Nepal (VOAN)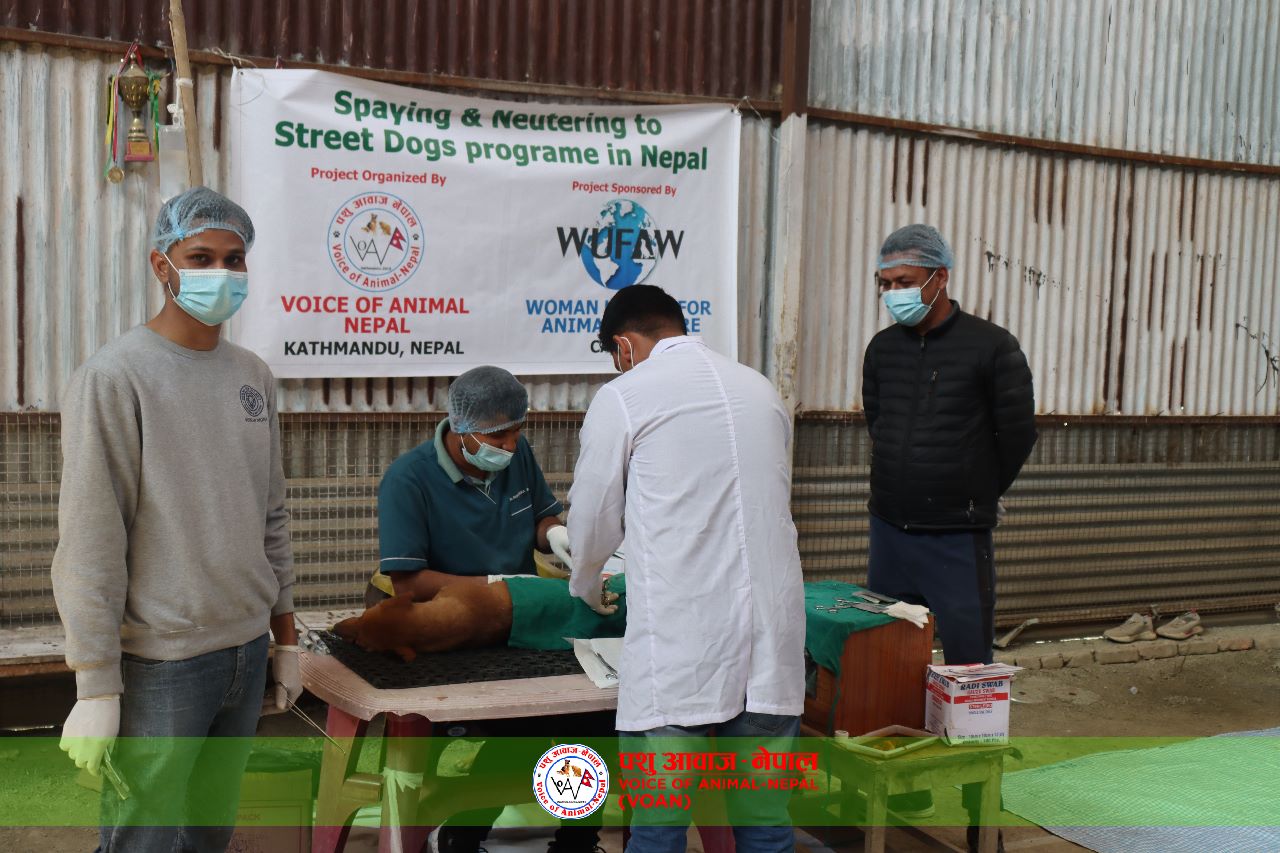 WUFAW supports VOAN's "Birth Control" initiative by sponsoring monthly Trap, Neuter, Vaccinate, and Return (TNVR) of the stray dogs living on the streets of Kathmandu.
Headrock Dogs Rescue (HDR)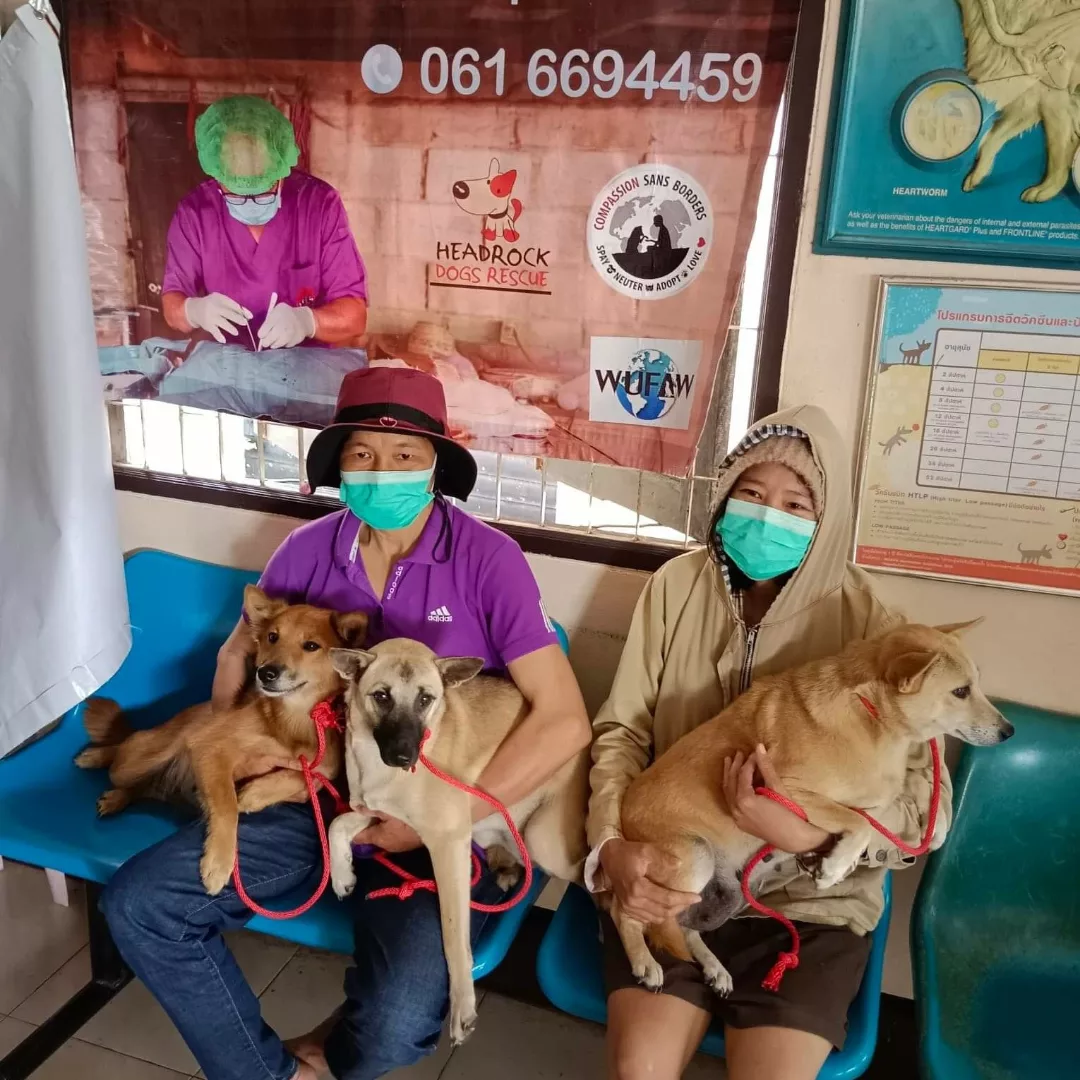 HDR is based in the non-touristy region between Bang Saphan and the Myanmar border in Thailand. WUFAW supports their monthly sterilization campaign: feeding, treating, and sterilizing street dogs and cats and those dumped at local temples.
Paws For Compassion (PFC)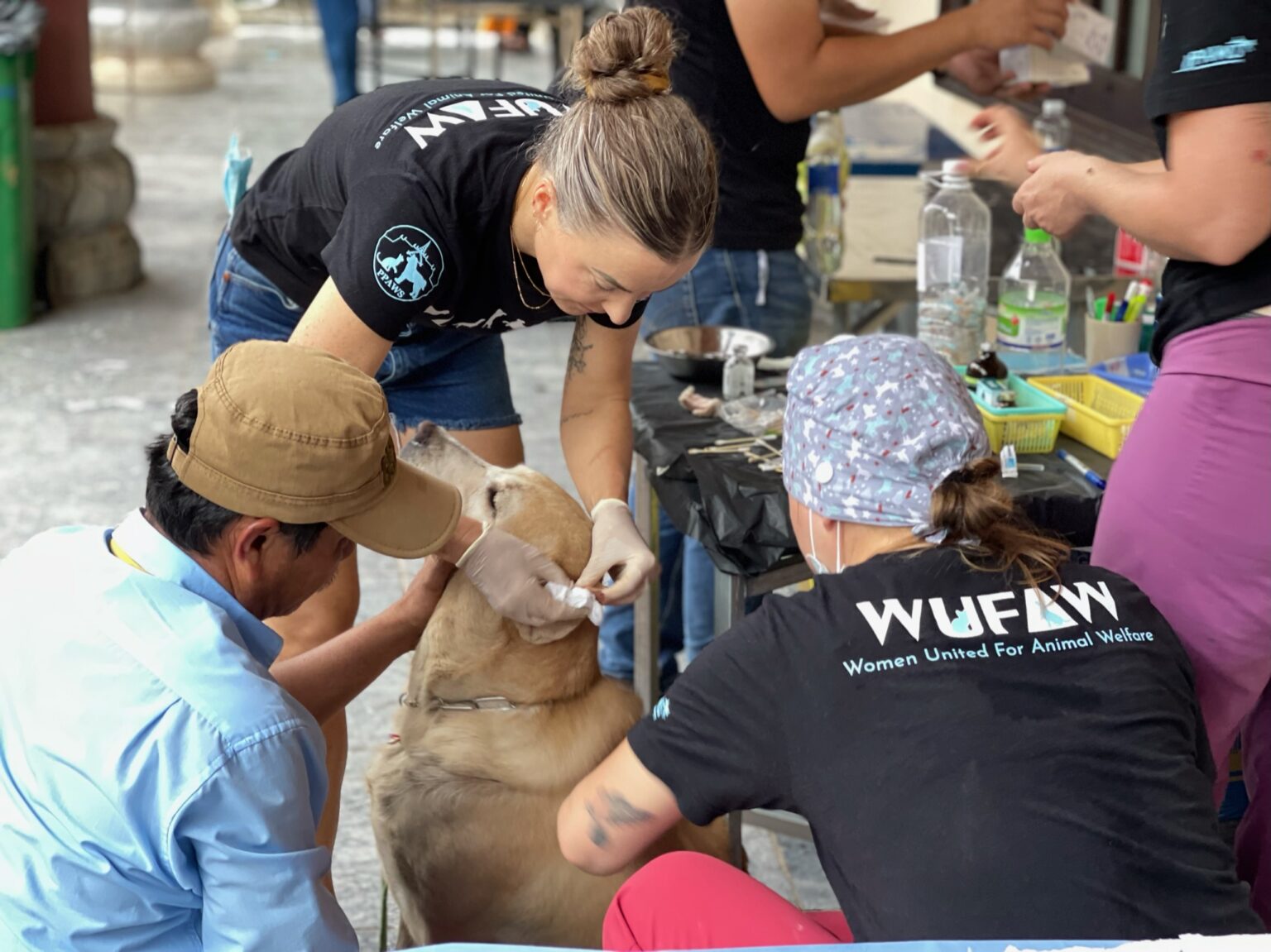 WUFAW joined forces with PFC in Da Nang, Vietnam, to decrease the "supply" of dogs and cats stolen and sold into the Dog and Cat Meat Trade. We sponsor free monthly spay and neuter days for residents and their pets.
We have recently partnered with The Lucy Pet Foundation and Wags & Walks to do free monthly spay and neuter days performed by our Animal Care Team (ACT).
Ciudadanos Pro Albergue de Animales de Aguadilla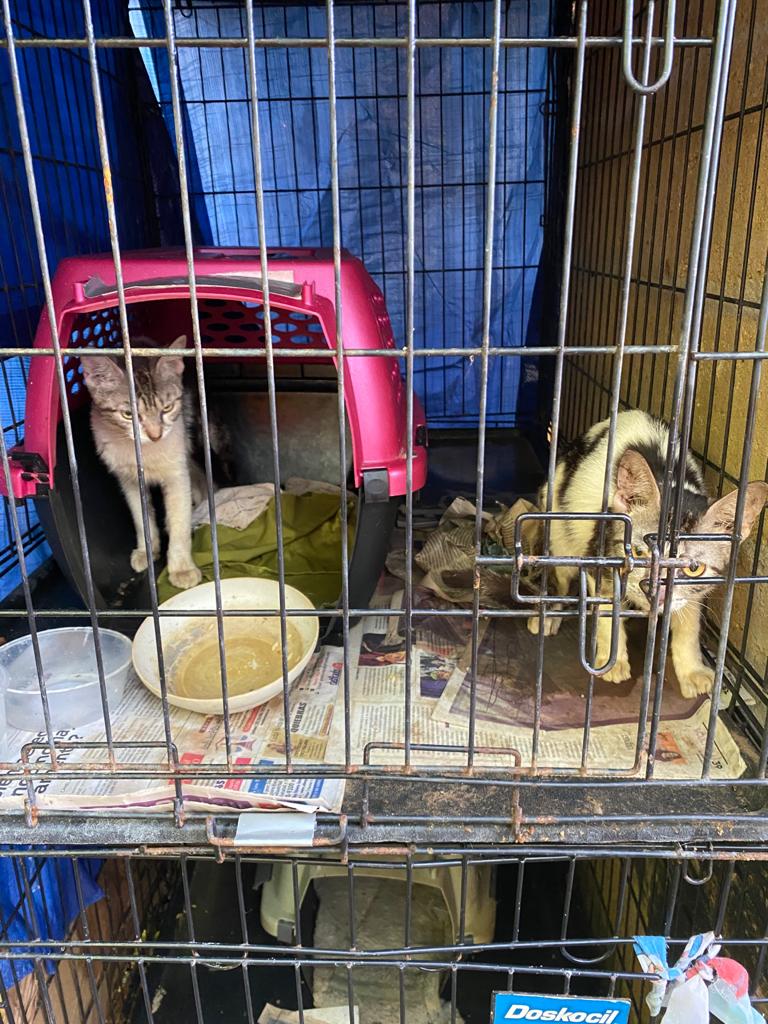 CPAA in Puerto Rico is a group of volunteers working hard for the well-being of mistreated and abandoned animals suffering from hunger, illness, and injuries. We have provided help as needed since 2018.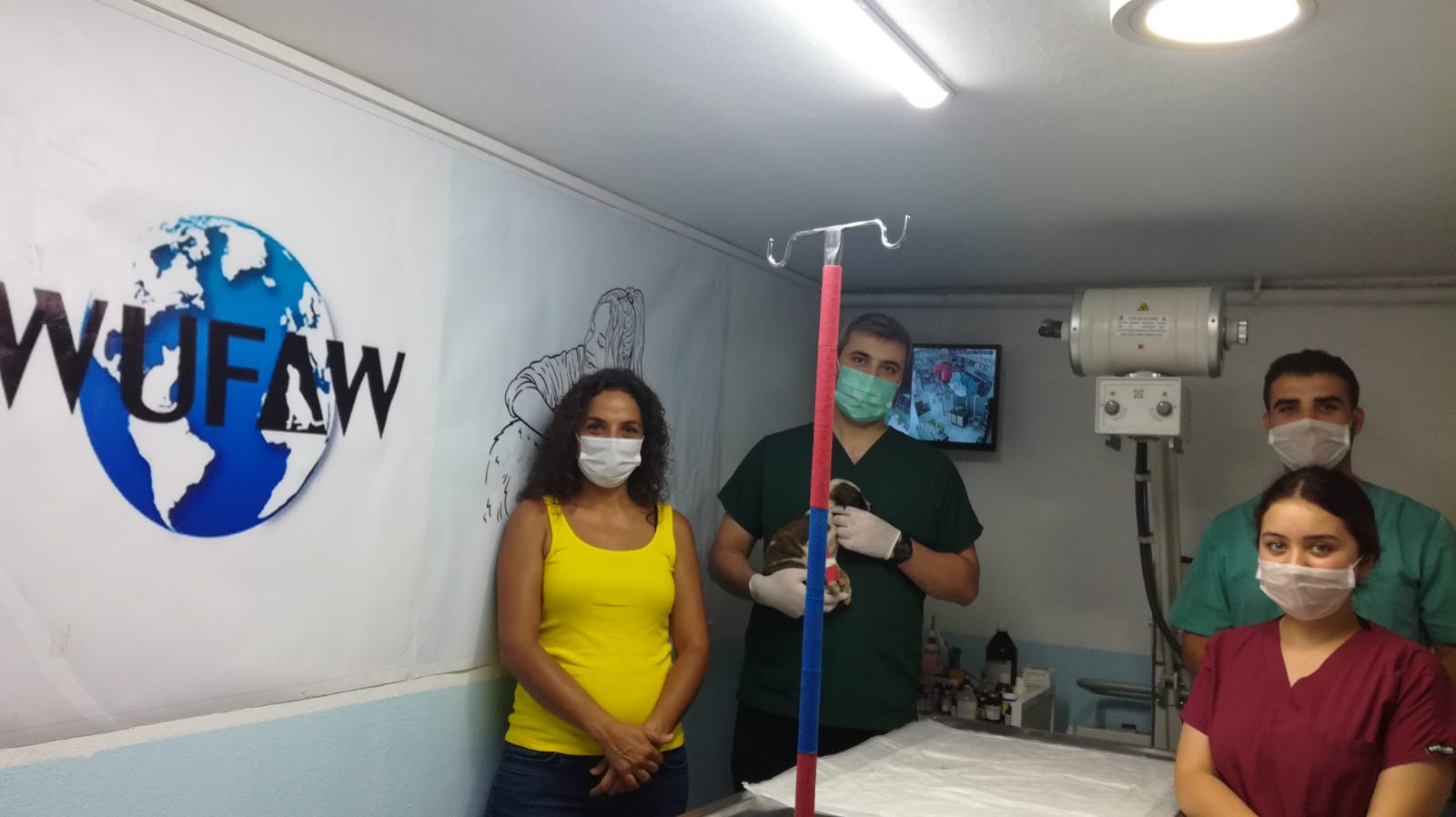 WUFAW worked with Dumpster Doggies in the Kastamonu province of Turkey, sponsoring their Trap, Neuter, Return (TNR) monthly program. Throughout our partnership, we funded 585 spays/neuters and built over 20 dog and cat houses for stray animals to stay warm from the harsh winters they experience.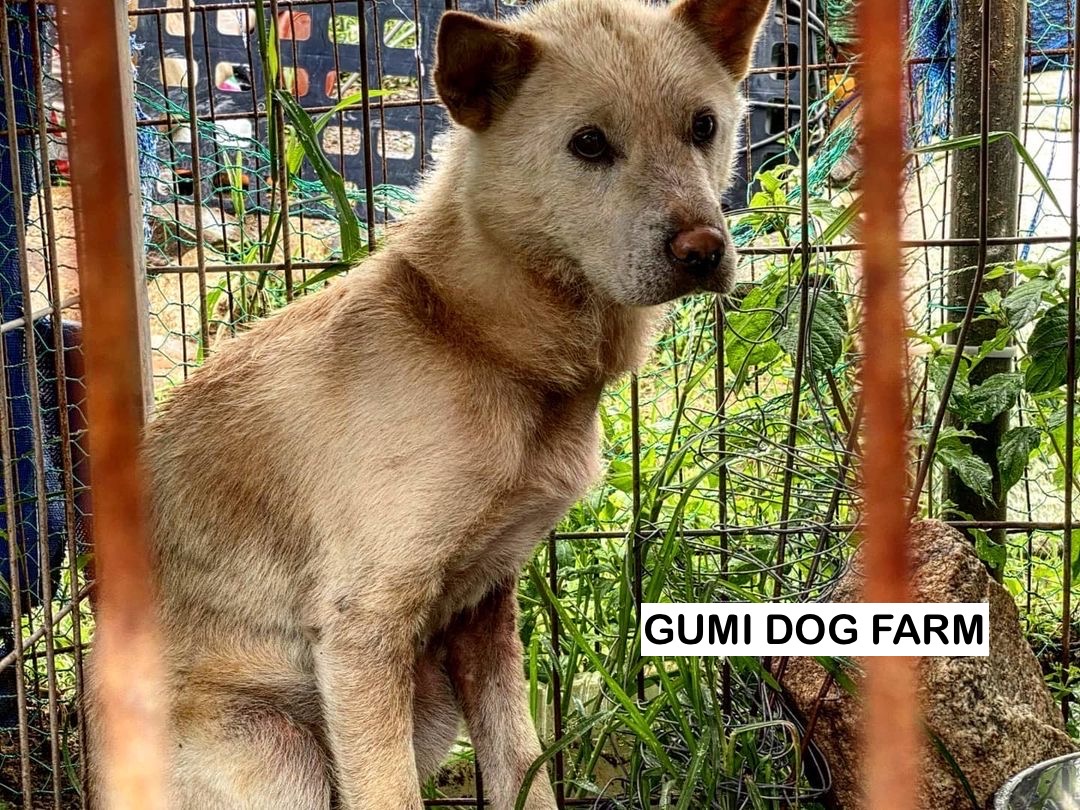 WUFAW worked with WeACT in South Korea to help save hundreds of dogs from dog farms and slaughterhouses where the Dog Meat trade is still thriving even though the country has a billion-dollar pet industry.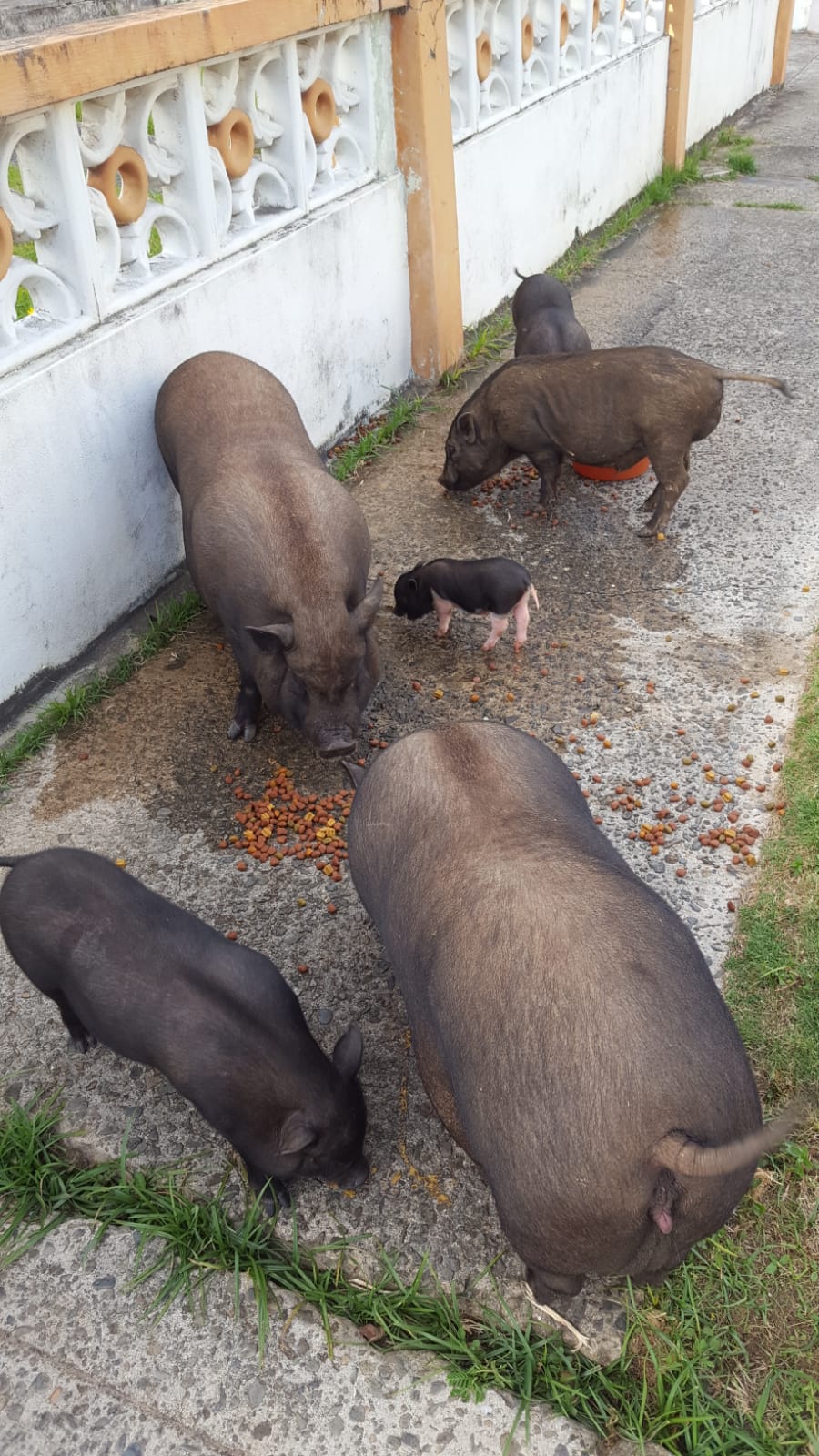 With an estimated 1000+ stray potbellied pigs roaming the area of
El Cano in San Juan, Puerto Rico, WUFAW worked with the local municipality in 2018/2019 to try and protect the pigs from getting hit by cars, being killed by residents and reproducing at an alarming rate.